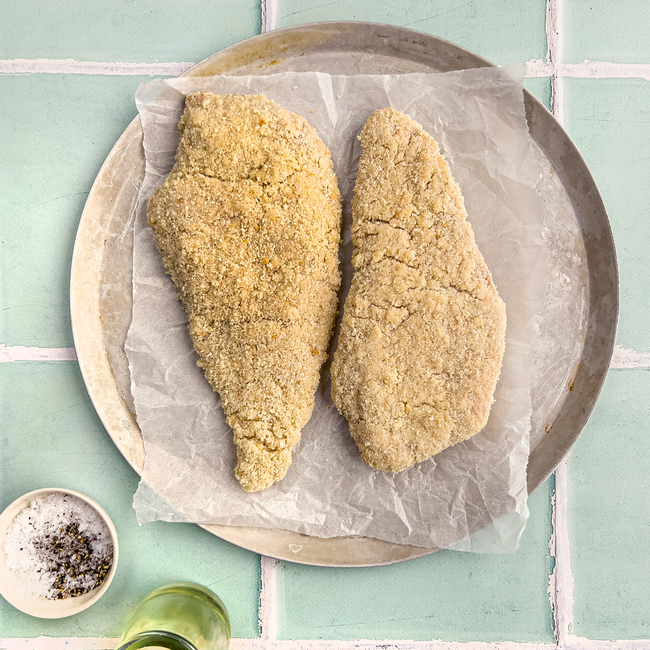 Panko Crumbed Chicken Breast Schnitzels
The classic Aussie Schnitty, ready whenever you are. Two chicken schnitzels.
Storage
Once defrosted, cook and consume within 48 hours.
Cooking

Please note, this product is raw and should be fully cooked before consumption. Defrost fully before cooking. Pan fry on both sides over medium heat or deep fry until golden brown and internal temperature reaches 75˚C.
Ingredients
Chicken, breadcrumbs [gluten], salt.