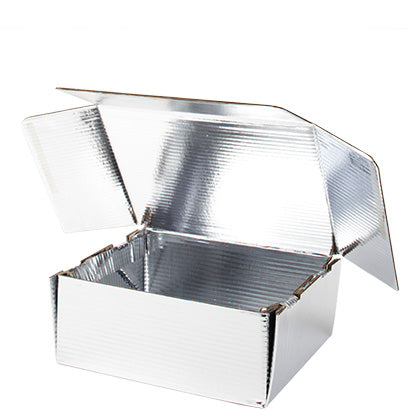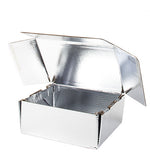 Cool Thermal Packing Box w/ Frozen Gel Pack
Keep your delivery safe once delivered with our specialised 'cool' thermal packaging  boxes that include frozen gel packs designed to keep your delivery frozen all day long.
We've chosen a frozen delivery option that is not a polystyrene box! This more environmentally friendly choice offers many other benefits including increased strength and durability, less bulk and the ability to be reused or recycled.
Add this option to your basket and we'll send your whole order in a thermal box with ice packs! (no need to purchase multiple boxes)