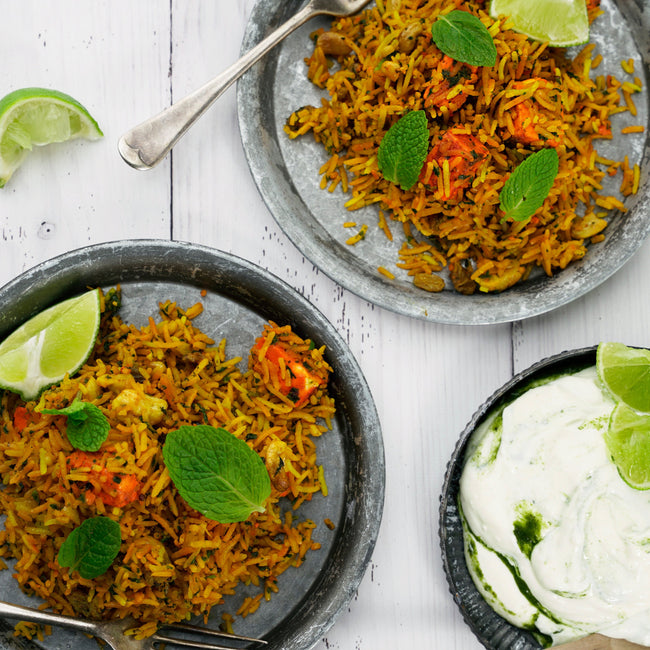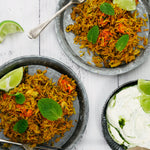 Saag Paneer Biryani
A delicious combination of paneer, spinach, golden rice, cashews and golden sultanas. Serve with a dollop of yoghurt, sliced green chilli and fresh coriander. 
Ingredients & Allergens
Rice, paneer (pasturised cows milk, milk solids, acetic acid, rennet free), spinach, yoghurt (milk, milk solids, buttermilk (milk) powder, mineral salt (452), emulsifier (471), yoghurt cultures), cashews, sultanas, onion, tomato, ghee (milk), canola oil, salt, ginger, garlic, shallots, spices, lemon juice, butter (milk), mint, coriander, mustard seeds, chilli, food colouring, tomato paste.

Contains: tree nuts, milk.
This product has been made in a kitchen that also handles gluten, crustacea, egg, fish, mollusc, peanut, sesame, soy, wheat.
Nutritional Information